I tried this
vegetable Manchurian
, which is similar to Gobi Manchurian. Last week, I prepared some spaghetti and I wanted some side dish to go with it. So I prepared vegetable balls, the recipe of which I will share soon. While preparing that dish, I prepared some dry ones which can be used as an appetizer in parties are even on Sunday Meals.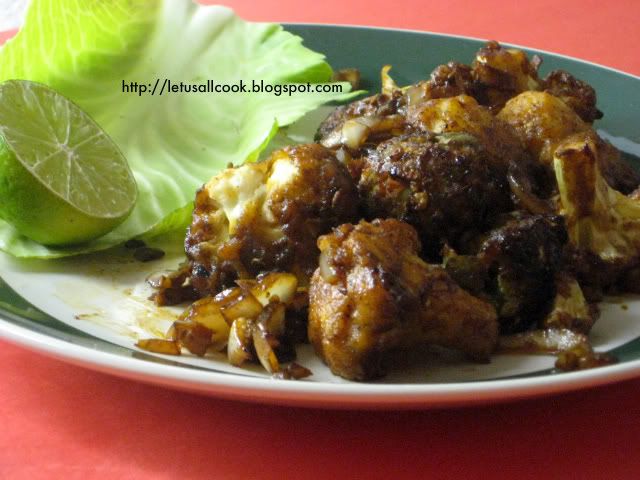 I learnt this from the vah chef and I would suggest everyone to try this. So instead of Spaghetti and Meat balls, we ended in
Spaghetti and vegetable balls.
It was my first time eating spaghetti and I would say a person who loves pasta has all reasons to love spaghetti too!



Ingredients:



1 cup of vegetables, fine chopped (carrots,beans,cabbage,celery etc)
1 cup boiled rice OR 1 egg
3 tbsp chili paste
3 chopped green chillies
1 tbspn chopped garlic
1 tsp cumin seeds
3 tbsp corn flour
1 large ginger, finely chopped
Oil to fry
1 medium onion
2 tsp pepper powder
Salt to taste
4 tbsp soy sauce
1 tsp sugar
1/2 cup spring onions




Method:



Add little water and steam the finely chopped minced vegetables in a pan. Steam it for 2 min and drain the vegetables by squeezing and store the water for making the sauce. This water is like vegetable stock so do not throw them away.

In a bowl add the cooked vegetables, salt, few chopped green chillies,pepper powder,ginger,soy sauce,chili paste,corn flour and mix well.

Now you can either use egg or 1 cup of boiled rice to this mixture to make small dumplings.

In a pan, heat the oil and deep fry these dumplings.

Note: If the dumpling breaks, add some more boiled rice to the mixture.



To make sauce:



In a pan, add oil. Add cumin seeds, chopped garlic and ginger.

Add onion and saute them.

Add green chili, pepper powder, soy sauce, a pinch of sugar and chili sauce.

Add required amount of salt and spring onions.

Add the vegetable dumplings and coat them with this sauce.

The vegetable Manchurian (dry) is ready and serve hot!