When I hear the word
Milagai podi
, which is a Tamil word for Chilli powder, I immediately get reminded of Idly and Dosa. This is a very famous side dish for these
south Indian Tiffen recipes.
They make the tiffen spicy and yummy to eat.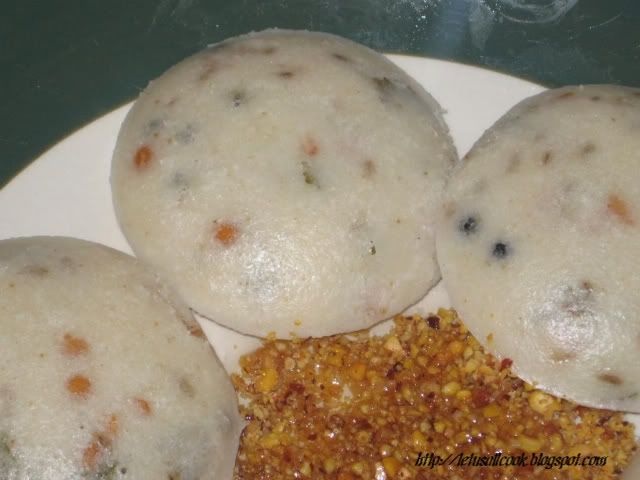 There are different ways of preparing this Milagai powder which is used as a side dish. But here I have combined my mothers and my mother-in-law's method.



Ingredients:



1 cup dry red chillies
1 tbspn Channa Dal
1/2 tbspn Urad Dal
1/2 tbspn Dhaniya (Coriander seeds)
3-4 Garlic Flakes



Method:



In a pan, roast the urad and channa dal until they become light brown.

Now add the coriander seeds and fry for few seconds.

Add the red chillies and garlic and fry for few seconds.

Cool the mixture and grind it.

You can either grind it into a very fine powder or coarse powder.

I generally make them coarse because we love the crunchy effect that this powder produces.

Add 2 tsp of this powder and add some oil and mix them together. Eat them with Idly/Dosa.YUM!



Note:

You can store this powder upto 1 week in an air tight container.