Sambhar
is a very common side dish when it comes to South Indian cooking. It is very easy to prepare too. I have tasted Sambhar in different places and all tastes differently. The main process of preparing the Sambhar is the same, then how come this difference in taste? It is because of the
Sambhar Powder
that they use in their recipe.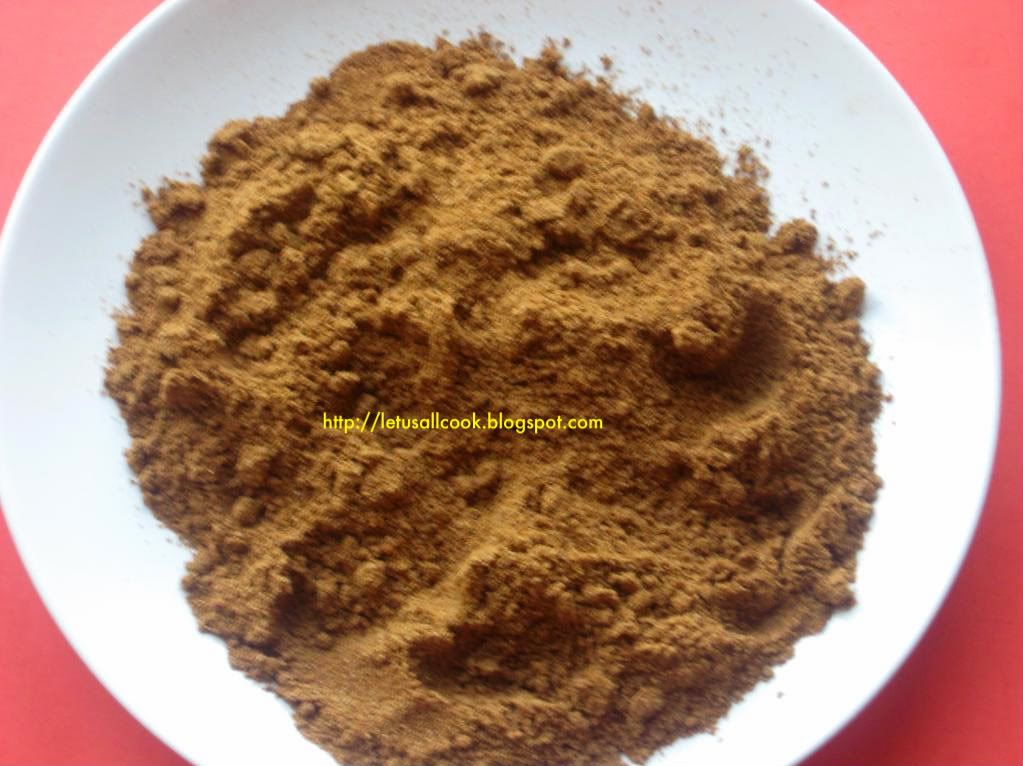 Each family has its own way of preparing Sambhar powder. This is the main ingredient that gives the flavor to the recipe. I would like to share my family recipe for preparing this Sambhar powder.




Ingredients:



100g Dry Red Chilli

250g Coriander seeds (Dhaniya)

25g Whole black peppercorns

25g Cumin Seeds

1 tsp Fenugreek seeds

2 strands of Curry leaves

2 tsp Hing Powder

1/2 cup puffed rice (Pori in Tamil)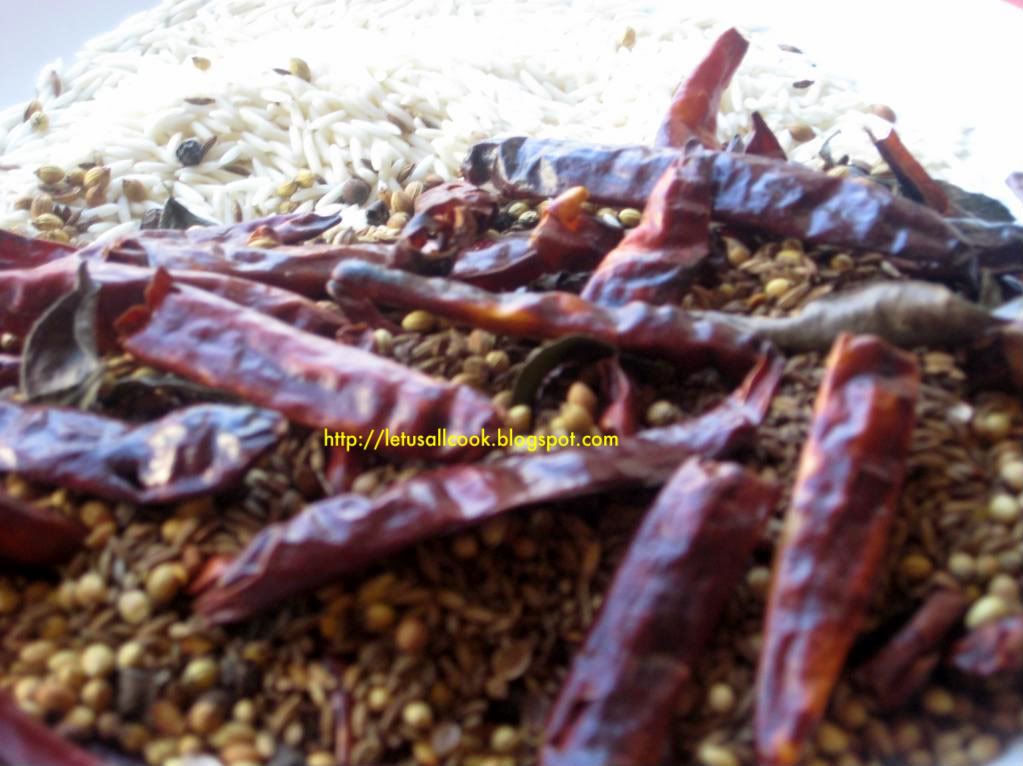 Method:



In a pan, fry the puffed rice till light brown. Allow it to cool.

In a separate pan, add all the ingredients except the puffed rice and fry till they turn light brown and you get the aroma.

Allow it to cool and blend it in a mixer/blender into a very smooth powder.

Generally in India, there are places, where they have huge machines to grind these into powder. This results in a very smooth powder. If we do it at home, we have to make sure that it is grind to a very fine powder.



Note:



It is suggested to prepare the sambhar powder in small quantity so that the flavor is not lost.

You can store this powder for a month without losing its flavor.

Each family has its own way of preparing this Sambhar Powder, Do you follow a different method? Please share it with us.