For me, if it is
Idiyappam
, it is always
Thenga pal (coconut Milk)
. I love this combo. It is a very famous
Indian breakfast/Dinner recipe, a kerala recipe
to be specific. Any Indian hotel will have this in their menu card. You can also eat this Idiyappam with
Kurma
(vegetable or chicken). As this is also a steamed dish like
Idly
, it is very healthy. This is
one of the simplest recipe I have ever learnt. Very easy preparation and cooks within minutes
.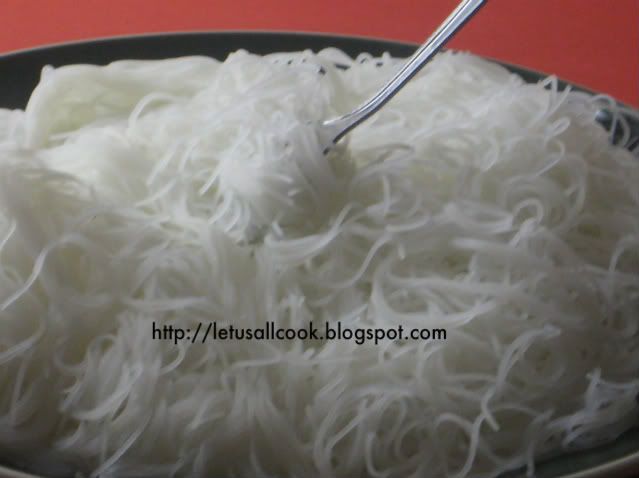 You need a presser for making this Idiyappam. You can get this in any Indian shop which sells vessels.
Wiki
says,
It is also called noolappam or noolputtu from the Malayalam word for string, nool, but is most commonly know as Idiyappam or String Hoppers.



Ingredients:

(To serve 2)

1 cup of rice flour
salt to taste
warm water to knead
1 tsp of oil




Method:



Mix rice flour with required warm water and salt.

Knead into smooth dough, like chapati dough. Apply little oil over the dough and insert into the cooking press. I used the below presser.





Put a small quantity of dough into the presser and press it on the idly moulds greased with oil. Below is a picture of Idly mould.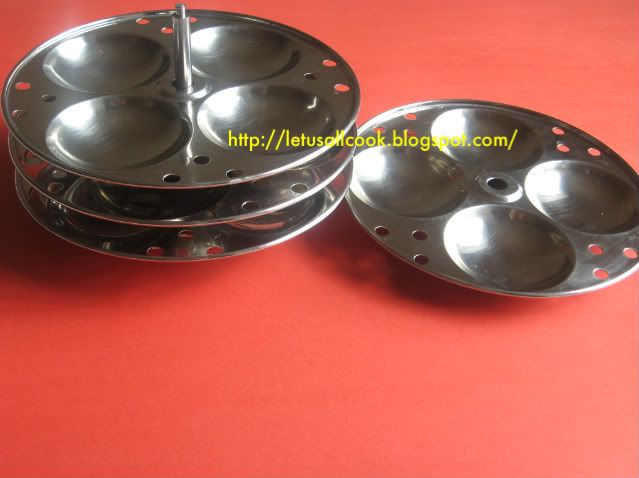 Steam the idly cooker for 8-10 minutes.

Serve hot with coconut milk or Kurma.