To be very frank with you, I didn't know about
Guacamole
until I started eating at Chipotle, especially the
Burrito Bol
. Even then, I thought it is some Mexican chutney like recipe. Ignorant me! Only recently when I was searching for this recipe, I came to know that it is made with
Avocado
. oh! our own little Avocado!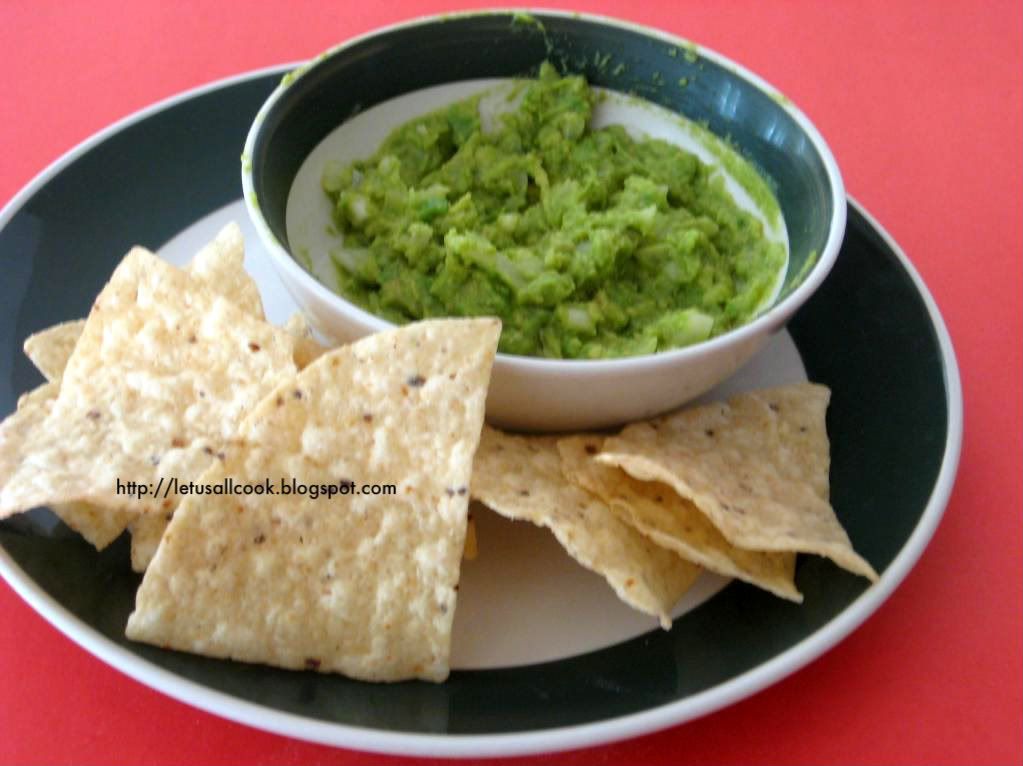 Avocado has a lot of health benefits. I have read so many books emphasizing on how nutritious and healthy Avocado is. So why not try Guacamole at home?, seems to be easy.I made this day before yesterday during snack time to go with my
Tortillas
. Man, it was awesome.



Ingredients:



1 medium size ripe Avocado
1/4 cup finely chopped onions
1 tsp lemon juice
salt to taste



Method:



Peel the Avocado and mash it with a fork.

Add the onions. lemon juice and salt and mix well.

Use this dip as soon as possible as it will get darker after some time.